President's Award for Teachers 2022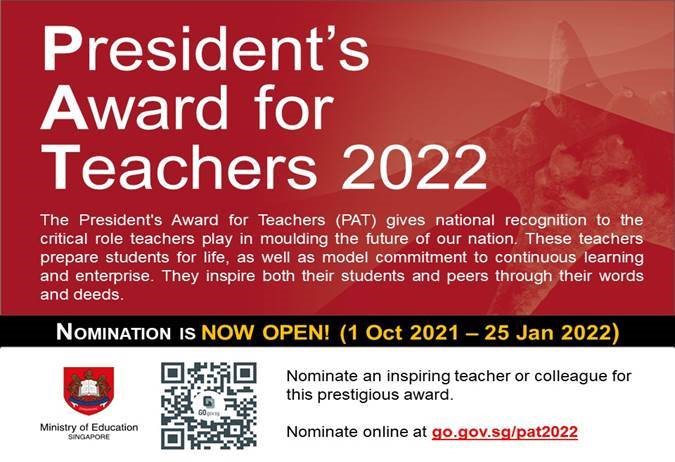 The President's Award for Teachers (PAT) gives national recognition to the critical role teachers play in moulding the future of our nation. These teachers prepare students for life, as well as model commitment to continuous learning and enterprise.  They inspire both their students and peers through their words and deeds.
We would like to invite you and/or your child to nominate our teachers through the Nomination Form (https://go.gov.sg/pat2022) in Parents Gateway. The closing date for the nominations for PAT is 25 January 2022.